Piano is an ideal instrument for everyone to learn, regardless of your age! Learning to play the piano creates a solid foundation from which all musical skills can build upon. At Sing Sing Sing!, we teach foundational skills ie learning to read music, find notes on the keyboard and other essential skills. We also teach improvisation which allows the student to creatively express themselves while learning valuable skills. We always infuse each lesson with joy and fun, of course! Along with the creating beautiful music, students also learn perseverance and discipline. Interested in online piano lessons? Contact us today!
Thank you so much to Angelo and the Sing Sing Sing family for all of your hard work and all the good you do for the community!! I couldn't be more proud to know that my daughter is learning music and performance from the amazing teachers there!!! You truly do so much good.
Melody Molinaro has been my vocal coach for three years and it has been the most rewarding experience of my life. Melody's knowledge of music spans all genres and generations. She is professional in her approach to music lessons while at the same time very nurturing and supportive.
Melody is an amazing teacher and extremely talented musician. Our daughter is excited to practice and come to her lessons every week. Melody makes sure she continues to make progress and is very positive towards the goals our daughter has set for herself. We highly recommend her!
My daughter has taken voice and guitar lessons from Melody for over 4 years. I honestly can't say enough wonderful things about her. Her knowledge, talent, and patience makes her an outstanding teacher.
I caught some of their students and instructors at a recent performance at Steamworks Creative! They really know how to teach!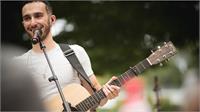 Born and raised in Pittsburgh, Pennsylvania, AJ Raggs - Angelo Ragghianti - has been performing for almost 11 years. AJ performs year-round as a cantor in his local church and at Saint Paul Cathedral in Oakland, at weddings, restaurants, retirement living homes, and church festivals in the Pittsburgh area.In May of 2017, AJ graduated from Carnegie Mellon University with University Honors and a BFA in vocal performance, At CMU, he studied under baritone Daniel Teadt. There, he was a member of the CMU Originals, an award winning all male a cappella group that placed 2nd in the world in the 2016 Inter-Collegiate Championship of A Cappella. AJ's YouTube Channel has over 50,000 views and 200 subscribers. Currently, AJ is recording his first EP at Audible Images Recording Studios in Millvale, PA. The Grammy Award Winning studio has recorded some of today's hit artists, including Ariana Grande, Daya, and Ne-Yo, among others. At CMU, AJ was also an active member in Scotch and Soda Theatre, the student run premiere theatre group on campus. Recently, he performed there as Gomez Addams in The Addams Family Musical. He has also been seen in Strauss's Die Fledermaus as Alfred, and Pane in Francesco Cavalli's La Calisto on the CMU Opera Stage. AJ was a student at the Afro American Music Institute (AAMI) in Homewood, PA for eight years. There he studied Jazz piano under Howard Alexander III, and Jazz voice under Dr. James Johnson II.
Lessons starting at: $35

Packages of 10 lessons available at a 10% discount.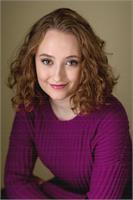 Emmeline Jones is a recent graduate from Point Park University where she currently holds a Bachelor of Arts degree in Theatre Arts with a minor in Musical Theatre. Originally from Southern Maryland, Emmeline moved to Pittsburgh in 2016 to attend college and has since made the city her new home. Aside from her background in theatre and dance, her love for music began as a young child when she began studying classical violin and piano. She has performed in Pittsburgh at The Pittsburgh Playhouse and with Stage 62, as well as with theaters in Northern Virginia and Southern Maryland. Emmeline is thrilled to be able to share her joy for music, dance, and theatre with the next generation at Sing Sing Sing!
Lessons starting at: $35

Packages of 10 lessons available at a 10% discount.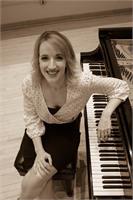 Kaitlynn Sinclair has a BA in Music and an MA in Performance: Piano Pedagogy. She plans to pursue a Doctorate in Vocal Coaching! Her solo performances include degree recitals, seminars, piano festivals, and charity concerts she has organized. Kait also loves accompanying voice students and musicals. She has been teaching for over 8 years and welcomes all ages and abilities.
Lessons starting at: $45

Packages of 10 lessons available at a 10% discount.
Our Platinum level teachers have advanced degrees and/or 10 plus years teaching experience and professional performance credits.  We have found the cream of the crop and are so excited to share them with you!  They fill up quickly - so grab your spot today.  Bundle 10 lessons or more to save 10% or choose a weekly lesson time slot for the most savings!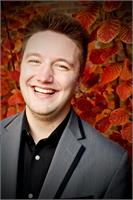 Chase is a junior music education major with a voice concentration at Slippery Rock University. In addition to his studies at school, Chase also works as the assistant marching band director for Leechburg high school, and as the choir director and pianist for Nixon United Methodist church. When Chase is not teaching or directing, he enjoys composing music, and being on stage performing. Chase performs both classical and music theater repertoire, most recently performing in SRU's Opera "Amahl and the Night Visitors" as King Kaspar, and Titusville Summer Theatre's production of "Little Shop of Horrors" as Seymour Krelborn. In addition to these performances, Chase won the National Association for Teachers of Singing musical theatre division, and just recently won the Chad Williamson Vocal Scholarship Competition. Chase, being a self-taught pianist, also enjoys teaching piano improvisation, and beginning classical piano. During his summers, Chase studies Dalcroze Eurhythmics at Carnegie Mellon University which he uses as inspiration for his teaching and overall musicality. With this experience, Chase now leads the Eurhythmics Room as part of the Pittsburgh Symphony's Fiddlesticks Pre-Concert Activities. Chase welcomes any student who wants to have a fun, meaningful, and musical time to sign up for a lesson with him! 🙂
Lessons starting at: $35

Packages of 10 lessons available at a 10% discount.